More Than Yoga Classes | Events & Workshops
Relax and Renew Shamanic Journey
Friday, May 24th 6:30pm – 8pm
This is an opportunity to allow the Nervous System to total relax and reset itself. Rainbow will guide you through a series of gentle yin poses as you follow your breathe deeper each pose. You will than be lead by sound and drumming into a Shamanic journey back to your inner self to explore and receive messages. You will leave transformed and will have received some new tools on how to centre and ground your energy. Blessings! Come and be Transformed!
About Your Teacher:
Debra Lee Hillary "Rainbow" is a 6th Generation Shaman of Celtic and Native heritage. 
She has been on this healing journey for over 20 years and has a deep connection with Nature and is guided to be the bridge between this world and Spirit. 
She has a successful Shamanic practice and has been holding workshops, retreats and teaching course for many years. 
Rainbow is a great story teller, artist, author and mother to many. 
Advanced registration is strongly recommended for this workshop. Limited space available, reserve your mat today!
Investment
$40+tax for drop-in, $35+tax for local unlimited monthly members
Prenatal Yoga Workshop
Sunday, June 9th 12pm – 4pm
This workshop is designed for teachers and curious students seeking an inclusive practice for prenatal yoga practitioners. Teachers will walk away with a firm understanding of modifications for public classes and how to hold space for prenatal students while expecting mothers can expect to discover new ways of supporting themselves with their practice. 
1) Introduction: Why is important to customize yoga practice for pregnancy? Explain contraindications. List the benefits of prenatal yoga practice.
2) The Chakras & Energy Body: Brief insight into the subtle energetic body.
3) Benefits of practicing abdominal toning, pelvic floor toning, vocal toning.
4) Breath-work: whole body breathing, alternate nostril breathing, stall breath, brahmari breath.
5) Meditation & visualization ~ harnessing into the power of intention.
6) Yoga postures & modification for women in all trimesters.
Advanced registration is strongly recommended for this workshop. Limited space available, reserve your mat today!
Andrea Nacey is a yoga teacher and lightworker who has been teaching yoga since 2006. She originally went to University to become a Social Worker and came out a Yoga Teacher. Supported Fish is the pose that hooked her, everything shifted in that heart opening moment. Her friends would describe me as passionate, loving, and empathetic. Andrea is a lover of my family, nature, and slow-paced living. She finds happiness in sharing my passion, connecting with like-minded people, and playing with her daughter. As an introvert Andrea need lots of sleep, water, and alone time. She holds sacred space in all of her classes, teacher trainings, workshops, and retreats for you to do the work. She feels the most brilliant part of her job is watching people transform daily in front of my eyes.
Investment
$108+tax
More Info On Events & Workshops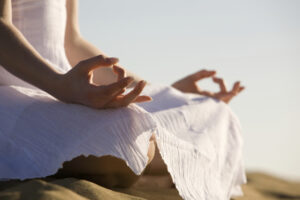 Let us help you take your yoga practice to another level! At Yogacara we offer workshops to help you delve deeper by exploring a wide variety of yogic offerings. This includes everything from styles of yoga, Reiki, Meditation, Nutrition, and other perspectives that enrich your life.  These events are a great way to explore yoga and well-being practices on another level without the commitment or cost of a yoga retreat or a yoga teacher training. Pre-registration is required and registration closes 48 hours before the start time.  We encourage all students to arrive at a minimum of 5 minutes before their workshop start time to avoid missing out on a great opportunity.  Not ready to dive into a workshop yet, or not sure where to start? Take one of our regularly scheduled yoga classes and try different styles and teachers to get a feel of where you want to spend more time and who you want to take workshops with.
Check back to find more opportunities!
Stay Informed
Our Facebook