More Than Yoga Classes | Events & Workshops
Online Yoga Classes Are Here!
Welcome to your virtual Yogacara community
Join us for our next online offering that officially starts Monday, April 27th
**Join our next program by Thursday, April 23rd to receive a BONUS live class with Maeve on Friday, April 24th at 9am!**
Now that we have temporarily closed our doors, we have developed an at-home plan to help you stay centered, resilient, and calm – without leaving your home. The official start is Monday, April 27th but anyone is welcome to join at any point throughout the 4 week program.
Introducing a 4-week online yoga series led by Maeve Jones, Janet Corvino, and Emily Kane plus guest teachers from the studio you know and love. Enjoy heartfelt weekly classes and bright community gatherings to help you stay light and in touch during this uncertain time.
This fabulous online program brings the same sweetness of our in-person classes straight to your living room. The only difference is we will be together "virtually" instead of physically. A time like this forces us to get creative and I think you might enjoy practicing right from the comfort of your own home!
– 3 one-hour yoga classes every week available to watch whenever you like
– 1 weekly live community gathering hosted every Monday at 9am with Janet on Zoom. Re-connect to a yoga community through sharing and support. Start with a community check-in, then move into a slow and supported yoga practice (it's optional – you may still join Yogacara Online if you can't make these gatherings).
– bonus breathing techniques and meditations from some of your favourite Yogacara teachers
– videos available to stream anytime through a private group on Facebook
– the comfort of rediscovering the present moment, no matter where you are
**Nurses, doctors and medical professionals receive full access for only $20. Thank you for your service! Please email info@whistleryogacara.com to register. Please share this news widely.
How? Videos will be accessible on Facebook. We will add you to the private group when you sign up. It is super easy. You can start whenever you like. Community gatherings will be hosted by Janet on Zoom (a program for video meetings.) We will send you all the information how to access those for free when you register.
We will run the program for 4 full weeks, classes will be posted until May 27th and the group will remain open until May 31st.
Our first community gathering is Monday, April 27th . Won't you join us? Sign up today to get access to our online group with bonus material, and a first peek at classes as they become available.
Questions? email info@whistleryogacara.com – we're here to help.
The fine print: This is a 4-week program. We guarantee full access to all material via Facebook until May 31st 2020. At that point, we plan to either extend this series for a fee, or to remove these videos and invite you to join our next online series.
More fine print: All sales for Yogacara's online yoga are nonrefundable.
Q: What kind of yoga is it?
A: This series is mostly Hatha and Vinyasa style classes, created with love for any level of student, with a focus on helping you meet the very real challenges that face all of us right now. Week One's theme is "grounding" – we will start very chill.
Q: What is the schedule like?
A: We will release 3 class videos each week. You can stream them online from Facebook and do them at your own pace, until April 27th when this session ends. The schedule for live community gatherings is to be determined, but begins Thursday March 26th at 9am.
Q: Do I need to use Facebook to access the classes?
A: Currently, yes. In order for us to reach you as quickly as possible, this is the platform we're using right now. It's possible that we may use a different platform in the future.
Q: Will live meetings be recorded?
A: No, live meetings are of-the-moment only. All yoga classes are recorded and can be viewed whenever you like.
Q: I don't want to share. Do I have to attend the community gathering?
A: No, all events and classes are optional. You are welcome to participate, or to sit out.
Q: I have an Ongoing Monthly Membership to the studio. Can I join?
A: Yes! Please reply to this email and we'll set you up. You're welcome to change your Ongoing Monthly Membership to an Online Membership while we're closed, without any penalty to you. We appreciate your continued studentship!
Q: May I download the videos to watch later?
A: Videos will be streamed online via Facebook. They will not be available for download. This series' videos will be available until Monday April 27th, at which point they will be removed to make way for the following series (or possibly extended for a fee – this is to be determined).
Q: I have a gift card for something else. Can I apply it to this service?
A: Yes. Please reach out to us via email info@whistleryogacara.com with details and we'll set you up.
Q: How can nurses and medical professionals access the program?
A: Email info@whistleryogacara.com with your full name (as listed on Facebook) and tell us where you're working and what your role is (ie., nurse at Whistler Health Care Center). Then "like" Yogacara Whistler on Facebook, and we'll invite you to join the Yogacara Online group on Facebook.
—
We look forward to welcoming you back to the studio with open arms when we reopen! In the meantime, we will continue to support our community through our online offerings.
Sign up for the Online Program
Reiki Trainings
Program dates for 2020
—- Level 1: Thursday, May 14th & Friday, May 15th
—- Level 2: Thursday, May 28th & Friday, May 29th
—- Level 3 (Master Practitioner): Thursday, June 11th & Friday, June 12th
Schedule for all courses
Day 1 1:30pm – 5pm
Day 2 1:30pm – 4:00pm & 6:00pm – 8:00pm
About Reiki Level 1
Be empowered to use the healing energy of Reiki on yourself while developing your skills as a practioner. In Reiki Level 1 expect to explore energy meaningfully using techniques from the Usui Tradition. The methods used can be effective to uplift your own life with Reiki and give you the tools to practice on others.
In Reiki Level 1, each student will:
– be attuned to empower themselves with healing Reiki energy
– cover the history of Reiki and the Usui tradition
– discuss ethical considerations in practicing/treating with Reiki
– practice self-care with Reiki energy
– learn how to treat others using Reiki energy
– practice on other students using the techniques learned
– receive a certificate upon successful completion of the course
|
About Reiki Level 2
Become a clear vessel to uplift your life while developing your skills as a practitioner. During Reiki Level 2 expect to explore meaningful energy techniques from the Usui Tradition. Practicing these skills can be useful for creating positive change in your own life usi
ng Reiki while giving you the skills to practice in a professional setting on others.
In Reiki Level 2, each student will:
– receive an attunement to connect more deeply with universal energy
– attunement will also prepare them to give Reiki healings from a distance for loved ones, situations, and clients
– the symbol provided will also be useful in healing past events or coping with future concerns
– discuss ethical considerations in practicing/treating with Reiki with an emphasis on professional settings
– deepen their knowledge and skills of how to treat others using Reiki energy
– practice on other students using the techniques learned
– upon successful completion of the course, you will receive your Reiki Level 2 certification
About Reiki Level 3 (Master Practitioner)
Master the art of Reiki as you develop a deeper relationship to your energetic potential.
In this Master practitioner course, each student will:
– learn the final symbol used in the usui tradition to help you connect to your personal power
– use this symbol to empower yourself and others
– practice techniques using reiki to support you and other people in your daily life
– learn how to use a crystal grid for healing and manifesting
– explore other techniques to support you and the lives of those you touch with reiki
– upon successful completion of the course you will receive your Reiki Master Practitioner Certification
$250+tax for Reiki Level 1
**includes manuals and materials, Level 3 will incrystal grid as well**
Ready to dive in?
Want to know more about your teacher?
Emily Kane is a Reiki Master Teacher, E-RYT 500, and International Yoga Teacher Trainer. She is a fierce adventurer, nature lover, and explorer. Emily loves sharing knowledge on how yoga connects to the practice of Reiki. She believes the mind/body/spirit connection is an essential part of understanding and exploring energy. In this course, centering and self-care techniques will also include meditation, mantra, and other yogic principles. Get to know Emily on Instagram, Facebook, and Twitter at @emilykaneyoga
More Info On Events & Workshops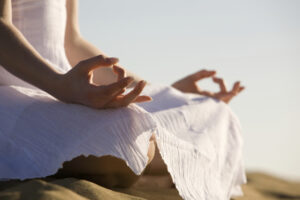 Let us help you take your yoga practice to another level! At Yogacara we offer workshops to help you delve deeper by exploring a wide variety of yogic offerings. This includes everything from styles of yoga, Reiki, Meditation, Nutrition, and other perspectives that enrich your life. These events are a great way to explore yoga and well-being practices on another level without the commitment or cost of a yoga retreat or a yoga teacher training. Pre-registration is required and registration closes 48 hours before the start time. We encourage all students to arrive at a minimum of 5 minutes before their workshop start time to avoid missing out on a great opportunity. Not ready to dive into a workshop yet, or not sure where to start? Take one of our regularly scheduled yoga classes and try different styles and teachers to get a feel of where you want to spend more time and who you want to take workshops with.
Follow us on Facebook and Instagram to be the first to know about upcoming workshops and events!